Management Board
The KERN-LIEBERS Group of Companies is managed by five Managing Directors with overall responsibility. The single functional responsibilities are shared amongst the Managing Directors as stated in the company by-laws.
Management Organization
KERN-LIEBERS is a family company owned by two individual families. The shareholders assume a control and advisory function via a supervisory board, which is formed by shareholders and external persons.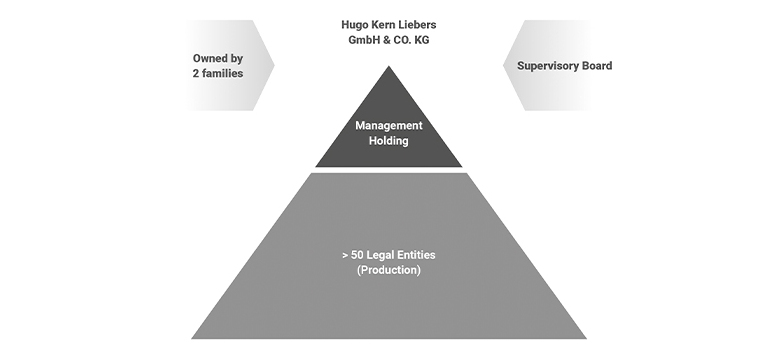 MANAGEMENT BOARD
The divisional Management Model of the KERN-LIEBERS Group consists of a 5-member Management Board​ with CEO, CFO and 3 Heads of Division, who have overall responsibility for the company:​ The functional responsibilities are divided among the Managing Directors in the rules of procedure.
CEO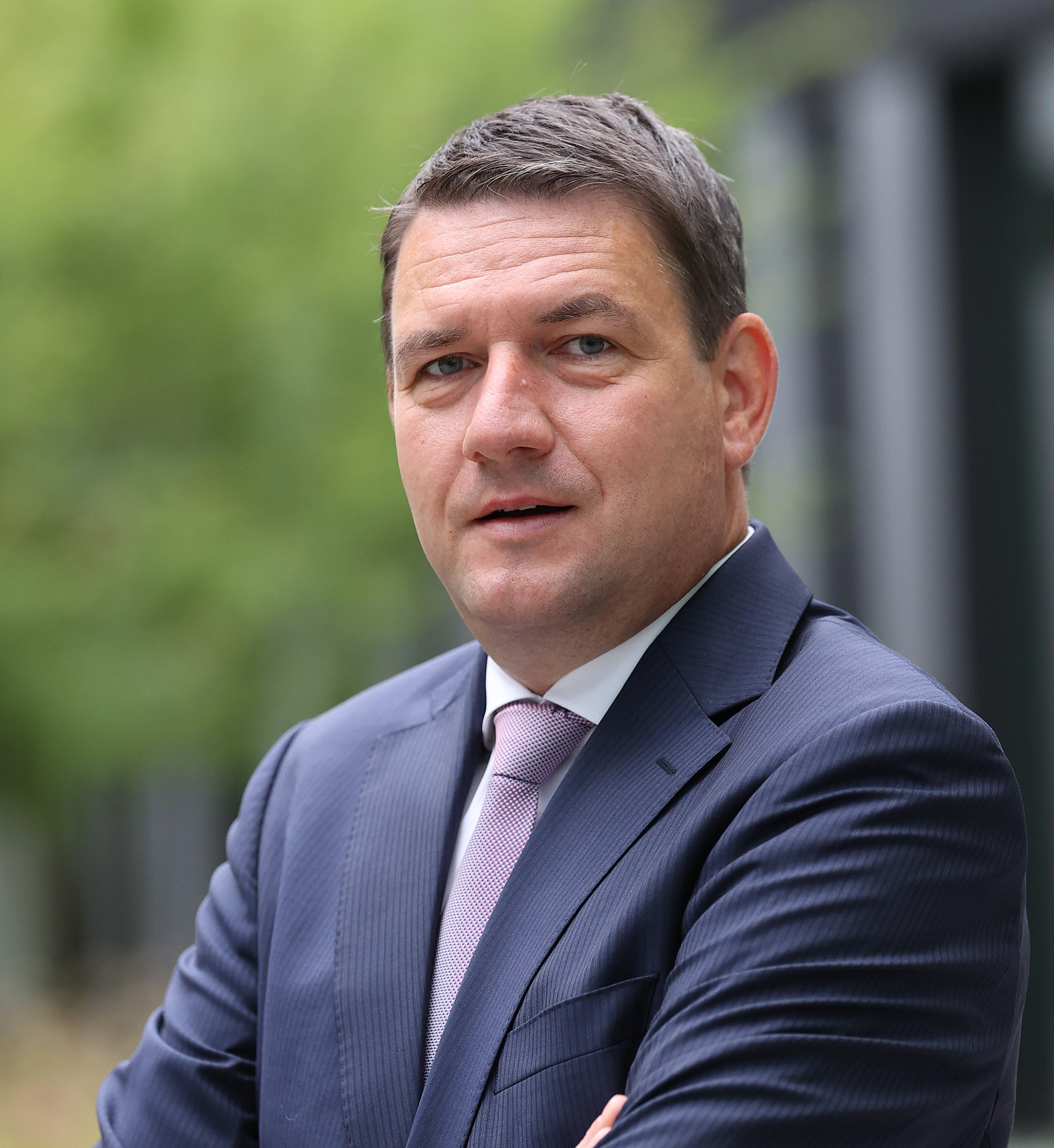 Dr. E. Speckert
A. Tobert
Head of Division​ Wire Springs and Plastic Metal Composite Parts
H. Steim
Head of Division
Stamped-Bent Parts, Strip Springs
J. Brielmaier
Head of Division
Stamped Parts


N. Fleck

Textile as a separate area is directly linked to the Management Board
The Managing Directors of the operating legal entities are assigned to the respective division. In the case of mixed plants working for different divisions, the companies report to mandated Heads of Division in the KERN-LIEBERS Management Board.
Division​
Wire Springs and
Plastic Metal Composite
Carl Haas GmbH
Bohnert GmbH
Bruker-Spaleck GmbH
Meder GmbH
PSM Protech GmbH
Schweizer GmbH
Thüringer GmbH
Kern-Liebers, Italy
Kern-Liebers, Romania
King, Czech Rebuplic
PSM Protech, Hungarica
Brand Kern-Liebers, China and Mexiko
Kern-Liebers Pieron, China and Mexiko
Michigan Spring & Stamping China and USA

Division
Stamped-Bent Parts
Strip Springs
Eberle Rieden GmbH
Gebr. Schmidt GmbH
Schnöring GmbH
Kern-Liebers, Poland
Kern-Liebers, Romania
Kern-Liebers, Russia
Kern-Liebers, Thailand
Kern-Liebers, United Kingdom
D-Metal Tianjin, China
Kern-Liebers, Korea
Kern-Liebers, USA
Resortes Kern-Liebers, Mexico

Saxonia Umformtechnik GmbH
Kern-Liebers Knitting Parts GmbH
Bay. Nadelleistenfabrik GmbH
Saxonia Textile Parts GmbH
Sächs. Nadel- und Platinen-fabriken GmbH
Kern-Liebers Textile, China
Saxonia, Malaysia
Kern-Liebers Textile, USA
Kern-Liebers Schramberg
Kern-Liebers Czech Republic
Kern-Liebers Ohio USA
Kern-Liebers Texas USA
Kern-Liebers, Mexico
Kern-Liebers India
Kern-Liebers Taicang, China
Kern-Liebers Tianjin, China
Kern-Liebers Japan