Board of Management
The KERN-LIEBERS Group of Companies is managed by four Managing Directors with overall responsibility. The single functional responsibilities are shared amongst the Managing Directors as stated in the company by-laws.
Management Organization
KERN-LIEBERS is a family company owned by two individual families. The shareholders assume a control and advisory function via a supervisory board, which is formed by shareholders and external persons.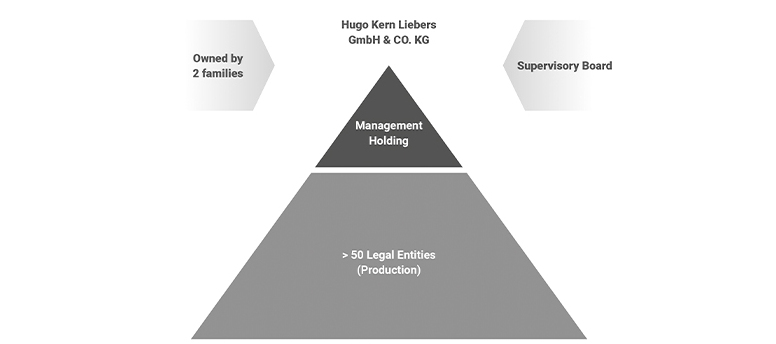 BOARD OF MANAGEMENT
The divisional Management Model of the KERN-LIEBERS Group consists of a 3-member Management Board​ with CEO, CFO and COO, who have overall responsibility for the company:​ The functional responsibilities are divided among the Managing Directors in the rules of procedure.
Dr. E. Speckert
U. v. Reinersdorff
J. Brielmaier
The KERN-LIEBERS Group of Companies is structured in six diivision.
Plastic Metal Composite Division
Stamped Bent Parts Division
Stamping Division
Strip Springs Division
Textile Division
Wire Springs Division